Gluconeogenesis is the endogenous production of glucose in the body, especially in the liver primarily from lactic acid, glycerol, and the amino acids alanine and glutamine. When glucose availability drops further, the endogenous production of glucose is not able to keep up with the needs of the body and ketogenesis begins in order to provide an alternate source of energy in the form of ketone bodies. Ketone bodies replace glucose as a primary source of energy. During ketogenesis due to low blood glucose feedback, stimulus for insulin secretion is also low, which sharply reduces the stimulus for fat and glucose storage. Other hormonal changes may contribute to the increased breakdown of fats that result in fatty acids. Fatty acids are metabolized to acetoacetate which is later converted to beta-hydroxybutyrate and acetone. These are the basic ketone bodies that accumulate in the body as a ketogenic diet is sustained. This metabolic state is referred to as "nutritional ketosis." As long as the body is deprived of carbohydrates, metabolism remains in the ketotic state. The nutritional ketosis state is considered quite safe, as ketone bodies are produced in small concentrations without any alterations in blood pH. It greatly differs from ketoacidosis, a life-threatening condition where ketone bodies are produced in extremely larger concentrations, altering blood ph to acidotic a state.
The keto diet also appears to help induce autophagy, which helps clear damaged cells from the body, including senescent cells that serve no functional purpose but still linger inside tissues and organs. In animal studies when rats are put on the ketogenic diet, autophagic pathways are created that reduce brain injury during and after seizures. (21)
Keto diets, like most low carb diets, work through the elimination of glucose. Because most folks live on a high carb diet, our bodies normally run on glucose (or sugar) for energy. We cannot make glucose and only have about 24 hours' worth stored in our muscle tissue and liver. Once glucose is no longer available from food sources, we begin to burn stored fat instead, or fat from our food.
Sulforaphane is a compound that is created when we crush or chew cruciferous vegetables. Once it is digested, sulforaphane activates a cytoprotective (cell-protecting) pathway that protects the cells from oxidative stress and removes toxins from the body. This is one of the main reasons why cruciferous vegetable consumption is linked to improved cognitive function and decreased cancer and heart disease risk.
The keto diet also appears to help induce autophagy, which helps clear damaged cells from the body, including senescent cells that serve no functional purpose but still linger inside tissues and organs. In animal studies when rats are put on the ketogenic diet, autophagic pathways are created that reduce brain injury during and after seizures. (21)
In one week my husband lost 1.5 kg because of Keto diet and recipes. Thank you for the insights and tips. I would like to have a complete recipe for meals everyday and hoping by subscribing I will receive try my mail. I will keep u posted. It takes 2 to tango. The one who wants to diet must be cooperative with the plan and execution while the other person who is preparing the food must be patient to the dieting person. Its not easy to change meals so patience is required 

Here's what we do know: The keto diet may be useful in treating symptoms of epilepsy, a seizure disorder. "The use of keto in treating epilepsy has the most evidence," Angelone says. One study conducted by Johns Hopkins Medicine, for example, followed epileptic patients on the keto diet and found that 36 percent of them had a 50 percent reduction in seizures after three months on the diet, and 16 percent were seizure-free. However, experts aren't entirely sure why the keto diet has this affect, she adds.
My Husband and I started doing Keto July 2018. We got over weight after we got out of the Marine Corps. It has been hard to workout because I became disabled, but my diet was not good. After our friend Amber recommended your site and support group, we found a lot of helpful information to get us started on a successful journey. So far it's been one month and we have lost 18 pounds each!
Alison Moodie is a health reporter based in Los Angeles. She has written for numerous outlets including Newsweek, Agence France-Presse, The Daily Mail and HuffPost. For years she covered sustainable business for The Guardian. She holds a master's degree from Columbia University's Graduate School of Journalism, where she majored in TV news. When she's not working she's doting on her two kids and whipping up Bulletproof-inspired dishes in her kitchen.
The keto diet works for such a high percentage of people because it targets several key, underlying causes of weight gain — including hormonal imbalances, especially insulin resistance coupled with high blood sugar levels, and the cycle of restricting and "binging" on empty calories due to hunger that so many dieters struggle with. In fact, these are some of the direct benefits of the keto diet. 

This is a wealth of information. My husband and I are starting the keto diet tomorrow and I knew nothing about it. When I sat down to look up information about it, I found this. Thank you! This is everything I need to know in one place. We are not as healthy as we'd like to be and I am optimistic this will help us obtain our goals, along with an exercise plan.
Giving the ketogenic diet a try? We've rounded up some of the best low-carb breakfast, dinner and side dish recipes that are higher in fat than protein, which can help you follow a keto diet plan. If you're tracking your keto diet ratios, each recipe has nutritional information at the bottom, and some include ketogenic serving suggestions in the notes. Related collections: Low carb recipes, refined sugar free recipes, paleo recipes
Having tempting, unhealthy foods in your home is one of the biggest reasons for failure when starting any diet. To maximize your chances of success with the keto diet, you need to remove as many triggers as you can. This crucial step will help prevent moments of weakness from ruining all your hard work.If you aren't living alone, make sure to discuss with your family or housemates before throwing anything out. If some items are simply not yours to throw out, try to compromise and agree on a special location so you can keep them out of sight.
Now is the time to forget the 1980s strategy of low-fat/reduced-fat/fat-free. When you're assembling your keto diet food stash, go full-fat. And don't stress over the dietary cholesterol content, a factor of how much animal protein you eat, suggests a study published in The Journal of Nutrition. For the healthiest blood cholesterol levels, instead focus on consuming a higher ratio of unsaturated fats (flaxseed, olive oil, nuts) to saturated fats (lard, red meat, palm oil, butter).
A one-ounce (28-gram) serving of olives contains 2 grams of total carbs and 1 gram of fiber. This works out to a net carb count of 1 gram for 7–10 olives, depending on their size. If you don't like olives or don't want the net carbs they contain, then olive oil is a great option as well. Although you won't get all of the benefits of olives by consuming olive oil, you will still get plenty of healthy fats and health-promoting compounds.
Natural fat, high-fat sauces – Most of the calories on a keto diet should come from fat. You'll likely get much of it from natural sources like meat, fish, eggs etc. But also use fat in cooking, like butter or coconut fat, and add plenty of olive oil to salads etc. You can also eat delicious high-fat sauces including Bearnaise sauce etc., or garlic butter (recipes).
Sharon M. Nickols-Richardson, PhD, RD, , Mary Dean Coleman, PhD, RD, Joanne J. Volpe, Kathy W. Hosig, PhD, MPH, RD, "Perceived Hunger Is Lower and Weight Loss Is Greater in Overweight Premenopausal Women Consuming a Low-Carbohydrate/High-Protein vs High-Carbohydrate/Low-Fat Diet," The Journal of Pediatrics: Vol 105, Issue 9: 1433–1437; September 2005. http://www.sciencedirect.com/science/article/pii/S000282230501151X.
Vegan ketogenic diet or vegetarian diet: Yes, both are possible. Instead of animal products, plenty of low-carb, nutrient-dense vegan and/or vegetarian foods are included. Nuts, seeds, low-carb fruits and veggies, leafy greens, healthy fats and fermented foods are all excellent choices on a plant-based keto diet. There's also a similar plan called ketotarian, which combines keto with vegetarian, vegan and/or pescatarian diets for supposedly greater health benefits.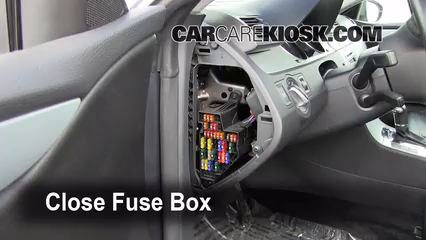 Often caused by lymph node removal or damage due to cancer treatment, lymphedema occurs because there's a blockage in the lymphatic system and results in the swelling in leg or arm. A 2017 study involved patients who suffered from obesity and lymphedema and who embarked on a 18-week ketogenic diet. Weight and limb volume was significantly reduced. (5)
However, it is important to know that these aren't the only health-promoting keto foods. There are plenty of other keto-friendly ingredients that can take your keto diet results to the next level. In my diet, for example, I've been experimenting a lot more with shirataki noodles and avocado lately. They have been providing a much-needed change of pace for my palate and my health.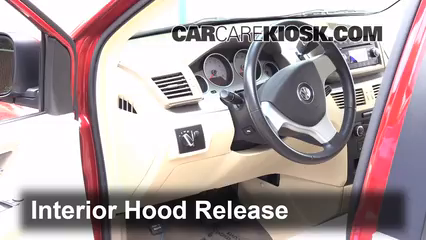 The ketogenic diet is a mainstream dietary therapy that was developed to reproduce the success and remove the limitations of the non-mainstream use of fasting to treat epilepsy.[Note 2] Although popular in the 1920s and '30s, it was largely abandoned in favour of new anticonvulsant drugs.[1] Most individuals with epilepsy can successfully control their seizures with medication. However, 20–30% fail to achieve such control despite trying a number of different drugs.[9] For this group, and for children in particular, the diet has once again found a role in epilepsy management.[1][10]
The ketogenic diet is not a benign, holistic, or natural treatment for epilepsy; as with any serious medical therapy, complications may result.[28] These are generally less severe and less frequent than with anticonvulsant medication or surgery.[28] Common but easily treatable short-term side effects include constipation, low-grade acidosis, and hypoglycaemia if an initial fast is undertaken. Raised levels of lipids in the blood affect up to 60% of children[38] and cholesterol levels may increase by around 30%.[28] This can be treated by changes to the fat content of the diet, such as from saturated fats towards polyunsaturated fats, and if persistent, by lowering the ketogenic ratio.[38] Supplements are necessary to counter the dietary deficiency of many micronutrients.[18]
In fact, once all our our reserved glucose/glycogen runs out after several days on a low-carb, keto diet, our bodies create compounds called ketone bodies (or ketones) from our own stored body fat, as well as from fats in our diet. In addition, researchers have discovered that ketones contain main benefits, such as fat loss, suppressing our appetites, boosting mental clarity and lowering the risk for a number of chronic diseases.
Implementing the diet can present difficulties for caregivers and the patient due to the time commitment involved in measuring and planning meals. Since any unplanned eating can potentially break the nutritional balance required, some people find the discipline needed to maintain the diet challenging and unpleasant. Some people terminate the diet or switch to a less demanding diet, like the modified Atkins diet or the low-glycaemic index treatment diet, because they find the difficulties too great.[42]
You should aim to score your carbs from high-fiber, water-rich fruits and vegetables to naturally boost hydration and keep your digestive system humming along. Unsure of whether a produce pick is low in carbs? Reach for options grown above the ground (leafy greens, peppers, and stalk-shaped vegetables), rather than below ground (root veggies like potatoes, carrots, and parsnips), as they typically offer fewer carbs. 

Don't stick to chicken and steak just because you're comfortable cooking them. Make dinner time the place where you can try new meats and recipes that increase your keto recipe resources. "At lunch and dinner, you can be creative and experiment," Weaver says. "Just focus on cooking meat—pork, chicken, lamb, beef, or seafood. Meat is rich in iron and fish contains omega-3 fatty acids and vitamin D. Use only organic oils, such as avocado oil, coconut oil, and olive oil." Read up on these things you have to know before starting the keto diet.

These are all keto related questions that a person looking into the ketogenic diet for the first time will have, and I've put together a comprehensive list of answers to these questions and more in my 3 Day Keto Kickstart Plan & Keto frequently asked questions linked to below.  If you're new to keto I recommend starting there, and if you use that Keto Kickstart meal plan as written, I am confident that you will get into ketosis and be losing weight within 3 days of starting.  I'm excited for you!!!!
Note: Because you'll be excluding some major food groups on the keto diet (grains, many fruits) you should definitely think about taking a multivitamin—especially one that contains folic acid, which helps your body make new cells and is often found in enriched breads, cereals, and other grain products, says Julie Upton, R.D., cofounder of nutrition website Appetite for Health.
While macros will differ a little from person to person, the general rule of thumb for keto is to keep carbohydrates under 5% of your daily caloric intake. As long as you avoid the foods mentioned above, you should be fine. Google "TDEE calculator" if you need some additional guidance on how many calories to eat. I've had success following this way of eating as it allows me to eat foods that taste great. There are tons of resources online as well if you need additional guidance. A quick google search should turn up a ton of resources. Hope this helps!
Hi Mel, Assuming that your ranch dressing doesn't have sugar added, you don't need to worry too much about limiting it, but within reason. This is my homemade ranch dressing recipe, which has 0.9g net carbs per 2-tbsp serving. It would be hard to find a store bought one with much less than that, even though some round anything less than 1g down to 0g, which isn't truly accurate. Also, keep in mind that if weight loss is your goal, some people find that too much dairy can cause a stall. Finally, make sure you aren't using all your "available" carbs on ranch dressing – have it with some low carb veggies!
Thank you SO much for the breakdown. This is an excellent list that I am going to take with me to the store from now on. I haven't started on the diet as of yet because I was trying to put a grocery list together. This list has been one of VERY few that have the foods and the guided amount without having to pay an absurd amount of money for a list of food you can and cant eat. There weren't any recommended amounts to eat for the meat section and wanted to know if you had any recommendations for portions. Thanks again for taking time to get wonderful information out there.
Keep up electrolytes. The major electrolytes in our bodies are sodium, potassium and magnesium. Because a low carb diet (especially a keto diet!) reduces the amount of water you store, this can flush out electrolytes and make you feel sick (called "keto flu"). This is temporary, but you can avoid or eliminate it by salting your food liberally, drinking broth (especially bone broth), and eating pickled vegetables. Some people also choose to take supplements for electrolytes, but it's best to first consult a doctor that understands and supports keto/low carb lifestyles.
Potatoes and gravy are total comfort food — and luckily, there's a keto version. These are made with cauliflower, which is quite low-carb, particularly when compared to potatoes. Made with cream, butter, rosemary and parmesan, this mash is creamy, full of flavor and smooth. You'll finish it all off with a stock-based gravy, that would be perfect on a roast, too.
Run by the Charlie Foundation, this calculator can be helpful when you're using keto as a therapy to help manage a medical condition. The calculator helps estimate calorie needs based on weight, assists in determining a macro ratio and macros needed per meal, and can calculate macro numbers on the basis of meals and snacks you enter into the system. Also takes into account fluids, supplements, and medications.
Some people on a keto or low carb diet choose to count total carbs instead of net carbs. This makes it more difficult to fit in more leafy greens and low carb vegetables (which are filled with fiber), so you should only try that if you don't get results with a net carb method. And, start with reducing sugar alcohols and low carb treats before deciding to do a "total carbs" method.
Type 2 diabetes. One study found that being on the keto diet for one year reversed diabetes for up to 60 percent of participants. With an average weight loss of 30 pounds, they dramatically reduced or eliminated their need for insulin and no longer needed oral hypoglycemic drugs. The keto diet is also easier to sustain than the calorie-restricted diet or the protein-sparing modified fast.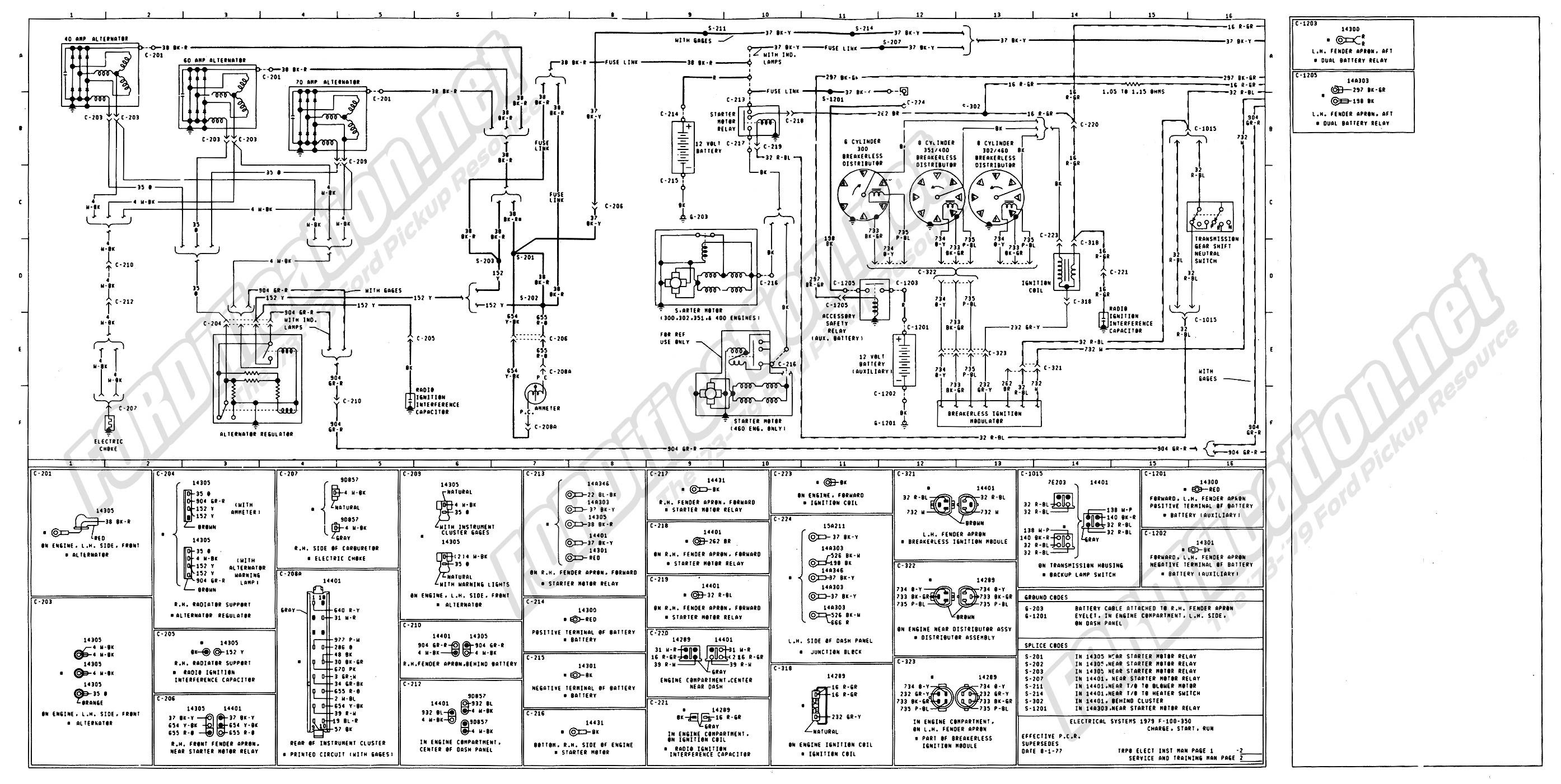 Hi Celia, It sounds like you are looking at something else. Did you sign up for the email list using the form? The PDF does not contain any comments or pictures at all, so it sounds like you were looking at some other file. If you signed up to get the free PDF, please feel free to respond to the email you received and I'd be happy to help you locate the right file. I promise the food list does have net carb counts for every food and there are no pictures – it's a single printable page.
A one-ounce (28-gram) serving of olives contains 2 grams of total carbs and 1 gram of fiber. This works out to a net carb count of 1 gram for 7–10 olives, depending on their size. If you don't like olives or don't want the net carbs they contain, then olive oil is a great option as well. Although you won't get all of the benefits of olives by consuming olive oil, you will still get plenty of healthy fats and health-promoting compounds.
The first modern study of fasting as a treatment for epilepsy was in France in 1911.[12] Twenty epilepsy patients of all ages were "detoxified" by consuming a low-calorie vegetarian diet, combined with periods of fasting and purging. Two benefited enormously, but most failed to maintain compliance with the imposed restrictions. The diet improved the patients' mental capabilities, in contrast to their medication, potassium bromide, which dulled the mind.[13]
The ketogenic diet is the go-to diet for people who are looking to lose weight, lower cholesterol and blood pressure, lower their risk of metabolic disorders like type-2 diabetes, and even boost brain health (1, 2, 3, 4). But, if you are a beginner, the thought of completely turning your kitchen upside down and training your body to eat in a completely different way may seem overwhelming.  
There are vegetables that are high in carbs and others low in carbs. The keto diet recommends sticking to the ones low on carbs but encourages you to eat a lot of them. Best vegetables are all green ones to make it easy. And vegetables that grow above the ground (e.g. lettuce) are always better than the ones that grow below the ground (e.g. potatoes)
My Husband and I started doing Keto July 2018. We got over weight after we got out of the Marine Corps. It has been hard to workout because I became disabled, but my diet was not good. After our friend Amber recommended your site and support group, we found a lot of helpful information to get us started on a successful journey. So far it's been one month and we have lost 18 pounds each!
Tropical fruit (pineapple, mango, banana, papaya, etc.) and some high-carb fruit (tangerine, grapes, etc.) Also avoid fruit juices (yes, even 100% fresh juices!) - better to drink smoothies if any, but either way very limited. Juices are just like sugary water, but smoothies have fiber, which is at least more sating. This also includes dried fruit (dates, raisins, etc).
Check the nutrition labels on all your products to see if they're high in carbs. There are hidden carbs in the unlikeliest of places (like ketchup and canned soups). Try to avoid buying products with dozens of incomprehensible ingredients. Less is usually healthier.Always check the serving sizes against the carb counts. Manufacturers can sometimes recommend inconceivably small serving sizes to seemingly reduce calorie and carb numbers.
Why is the keto diet good for you? A keto diet is one that prioritizes fats and proteins over carbohydrates. It can help reduce body weight, acne, and the risk of cancer. Find out about the mechanisms through which it achieves these benefits and the research that supports it. This MNT Knowledge Center article also discusses the risks of the diet. Read now
Before starting, ask yourself what is really realistic for you, Mattinson suggests. Then get your doctor's okay. You may also work with a local registered dietitian nutritionist to limit potential nutrient deficiencies and talk about vitamin supplementation, as you won't be eating whole grains, dairy, or fruit, and will eliminate many veggies. "A diet that eliminates entire food groups is a red flag to me. This isn't something to take lightly or dive into headfirst with no medical supervision," she says.
Ketogenic diets were originally developed to treat epilepsy in children as it appears to reduce the frequency of seizures. It should be noted that using the diet in this context should not be attempted without the supervision of a specialised doctor. From these medical origins, the diet was picked up by the mainstream media and marketed as a weight loss regime – it is in this context that we will be discussing the diet for the purpose of this article.
Net carbs is simply total carbs minus fiber and non-digestible sugar alcohols, like erythritol. (This doesn't apply to high glycemic sugar alcohols, like maltitol.) We don't have to count fiber and certain sugar alcohols in net carbs, because they either don't get broken down by our bodies, are not absorbed, or are absorbed but not metabolized. (Read more about sugar alcohols here.)
Meat – Unprocessed meats are low carb and keto-friendly, and organic and grass-fed meat might be even healthier. But remember that keto is a high-fat diet, not high protein, so you don't need huge amounts of meat. Excess protein (more than your body needs) is converted to glucose, making it harder to get into ketosis. A normal amount of meat is enough.
The Standard Ketogenic Diet (SKD) appears to be the most researched particularly with regard to its ability to help people lose weight and control blood sugar. It typically comprises 70-75% fat, 20% protein and 5-10% carbs. When following a ketogenic diet be sure to include plenty of non-starchy vegetables, like kale and spinach which are very low in carbohydrate. 
If you need to eat more or fewer calories per day, you can adjust accordingly by simply taking out or adding a bit more of the ingredients already included in a recipe. For example, adding/removing a tablespoon of olive oil or butter will add/remove about 100 calories. If you like or dislike certain recipes, feel free to shift things around. Make sure to keep an eye on the calories so you're still falling within an acceptable range of your daily goal.
But beyond that, experts aren't convinced that the keto diet has any other scientifically-proven health benefits. In fact, it may have some distinct downsides. If you follow the keto diet incorrectly, for example (like by eating lots of saturated fats, versus healthy unsaturated fats), you're at risk of raising your cholesterol levels. "The best strategy to keep your heart healthy is to get as much fat as possible from unsaturated sources such as olive, avocado and canola oils, nuts, seeds, avocados, and olives," says Ansel.
It seems strange that a diet that calls for more fat can raise "good" cholesterol and lower "bad" cholesterol, but ketogenic diets are linked to just that. It may be because the lower levels of insulin that result from these diets can stop your body from making more cholesterol. That means you're less likely to have high blood pressure, hardened arteries, heart failure, and other heart conditions. It's unclear, however; how long these effects last.